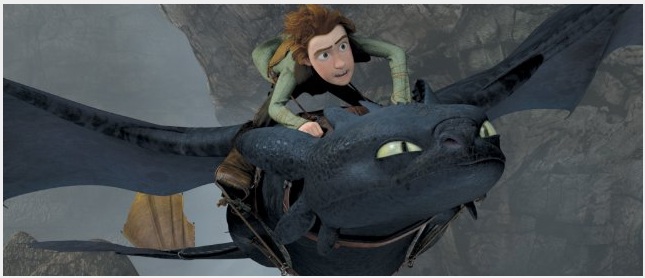 Short take – this is a really fun movie that I could (and will, time and technology permitting) watch over several times, preferably in blu-ray on a big screen, and maybe someday in 3D.  The animation it top notch, the story is good without being overly dumbed down for a "child" audience, and frankly I enjoyed the time I spent watching it.  It is one of those few animated movies, like Ice Age, The Incredibles and WALL-E where I not only thought I had not only be entertained but had been told a true story in a way that paid homage to great film making.
Go watch it, you'll be glad you did.
As an aside, we watched streaming from Amazon on our Blu-Ray player because it was only $.99.  I'll be trying that service out some more, but first impressions are that quality is good but it is a little to easy to spend money on the Amazon Video On Demand (VOD) portal.  Some sort of screen that summarizes what you are getting and exactly how much you will really be charged, like many other online transactions, would be quite helpful.
–Nat