Two video cards, of course!   I have had the current rig for awhile, and one of my goals has been to "finish it 2008 style" – the motherboard supported AMD/ATI's Crossfire multi-video card technology.  I have already put the fastest processor it can handle in as well, so adding another older video card was the finishing touch.  Over a year ago I bought an AMD 4830 (the lowest of their top tier card offerings at the time) for a steal on the Anandtech For Sale/For Trade forums where I get all my good used computer goodies.  I told myself when I saw another for $50 I would buy it.  That never happened, but I found one for $60 a couple weeks ago and picked it up.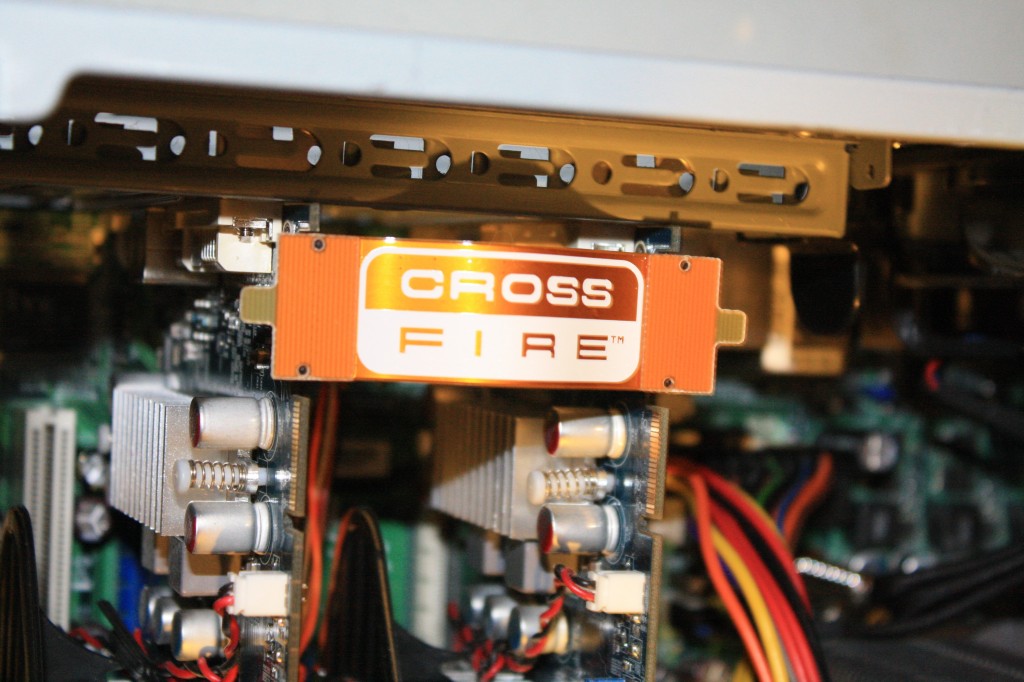 You might be wondering why this would be exciting – two video cards means twice the heat, twice the power and twice the noise.  They also bring in almost twice the performance 🙂  Well, sometimes as you can see below…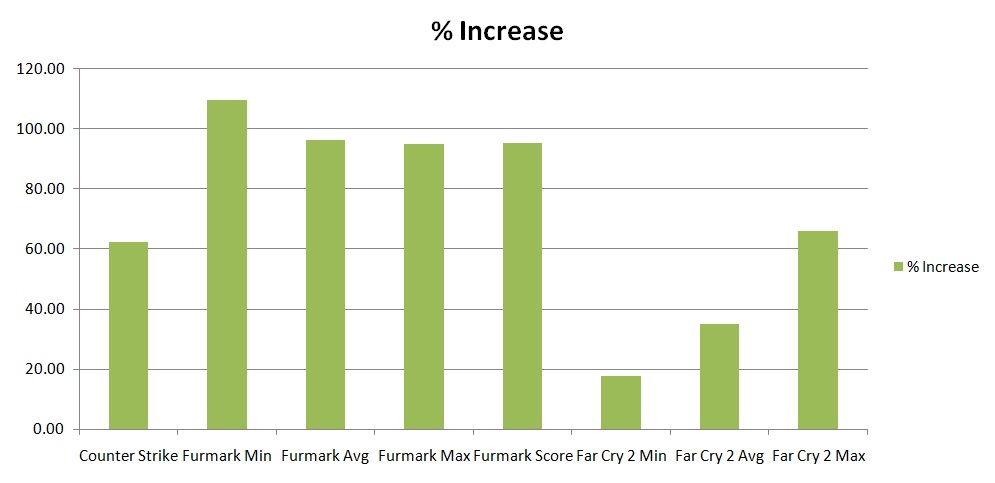 For my $60 I am seeing a solid increase in performance.  100%?  No, but we can see that there are solid performance gains across the board that I am fairly impressed with.  The 2008 Power Rig is now complete… Time to do a full PC upgrade, right 😀
There will be a couple follow on posts talking about the benchmark choices and some  more pictures of the dual card goodness.
–Nat