It went pretty well… we won? 🙂
You should definitely register here if you are down for a fun, hard morning where you get to paddle, run and then bike your way across a beautiful countryside!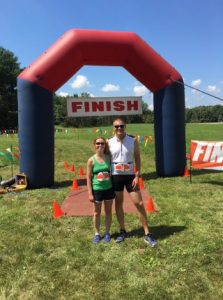 The results show that over 120 people participated, and I know that many have been coming back year after year to do it. The gals behind us on the bus were talking and I overheard that a couple of them had come back from Texas specifically to do this race as it was now a tradition for them and their girlfriends.
Not having to fly in from Texas to race is a real advantage here, given that this is in Scandia anyone can drive from the Twin Cities metro and easily compete and enjoy the event.